Students > Actions > Send SMS and Emails
An additional tick box Produce Quick Letters for contacts who do not have an email address has been added to the Send SMS and Emails page. The tick box will only be displayed when the Message Type selected is Email - Plain Text or Email - HTML.
Note: One Letter per household will be produced if no-one in the household has an email address. Attachments will not be available for Quick Letter. Where contacts are missing email you will be directed to Quick Letter.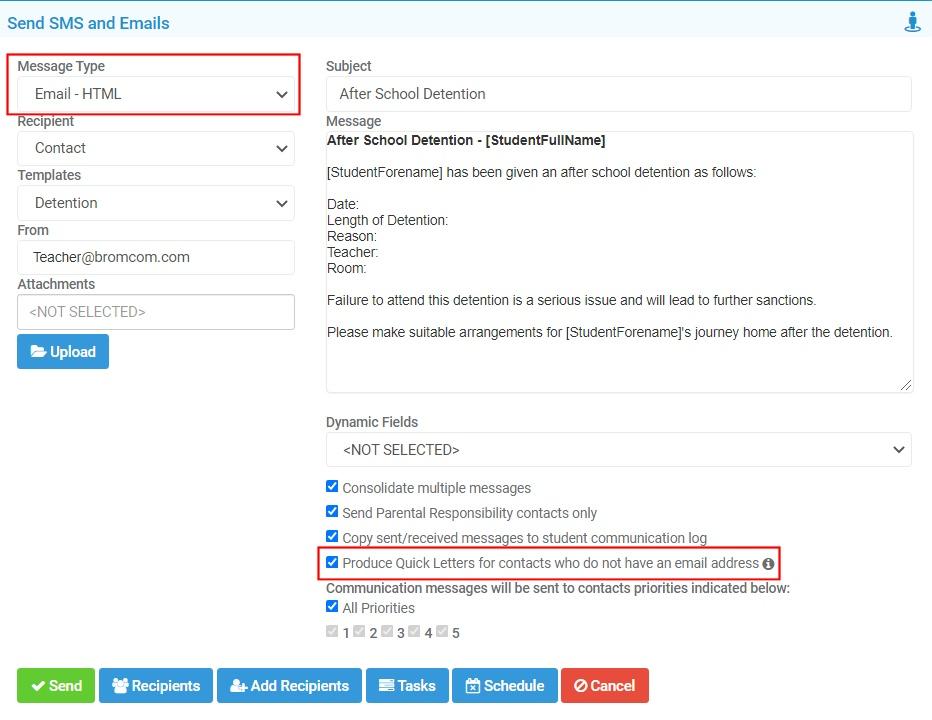 When the Message has been sent, if there are any Recipients without an email address the Quick Letter page will be displayed automatically, with the Message ready to send. The options at the bottom have been reduced to three.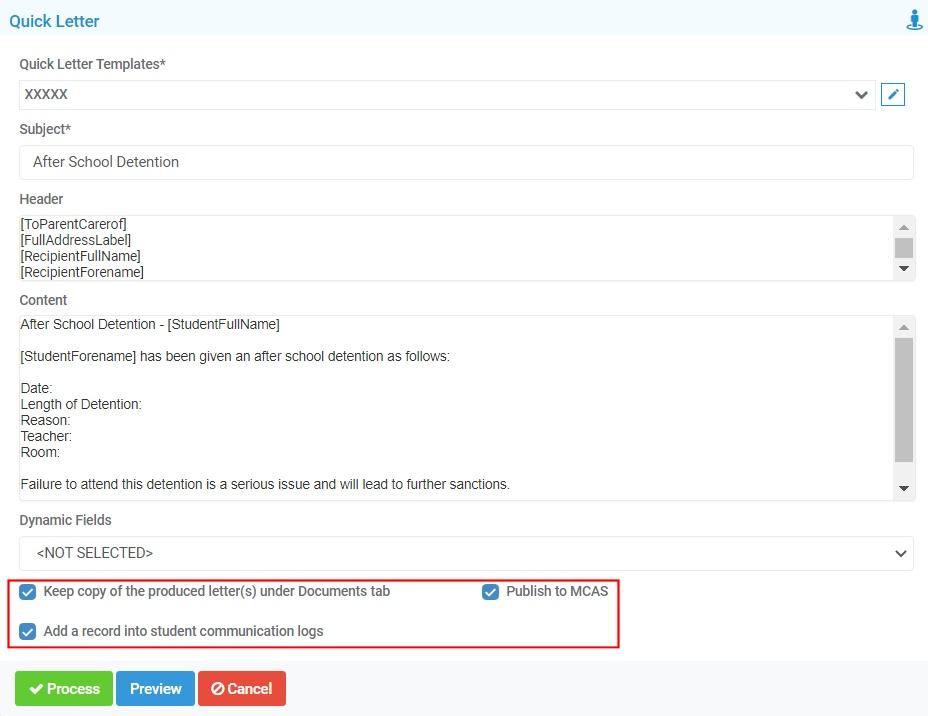 A Preview button has also been added allowing an email to be Previewed before it is sent.