Modules > Curriculum > Students Post 16 > Manage Programme Aims
A new page Manage Programme Aims, has been added. Here you can select all Post 16 Students or specific Students, who can then be allocated Programme Aims in bulk. The option to Edit or Export to Excel is also available.
Note: When changing the Academic Year the Active On Date will return the Autumn Census Date as the default setting.
Note: Any changes here will be reflected in Student Details on the Enrolment page where selected. However, once a Programme has an End Date, in case of error, it is not possible to reset the Learning Aims from the Manage Programme Aims page. This would be done through the Bulk Learning Aim Update page.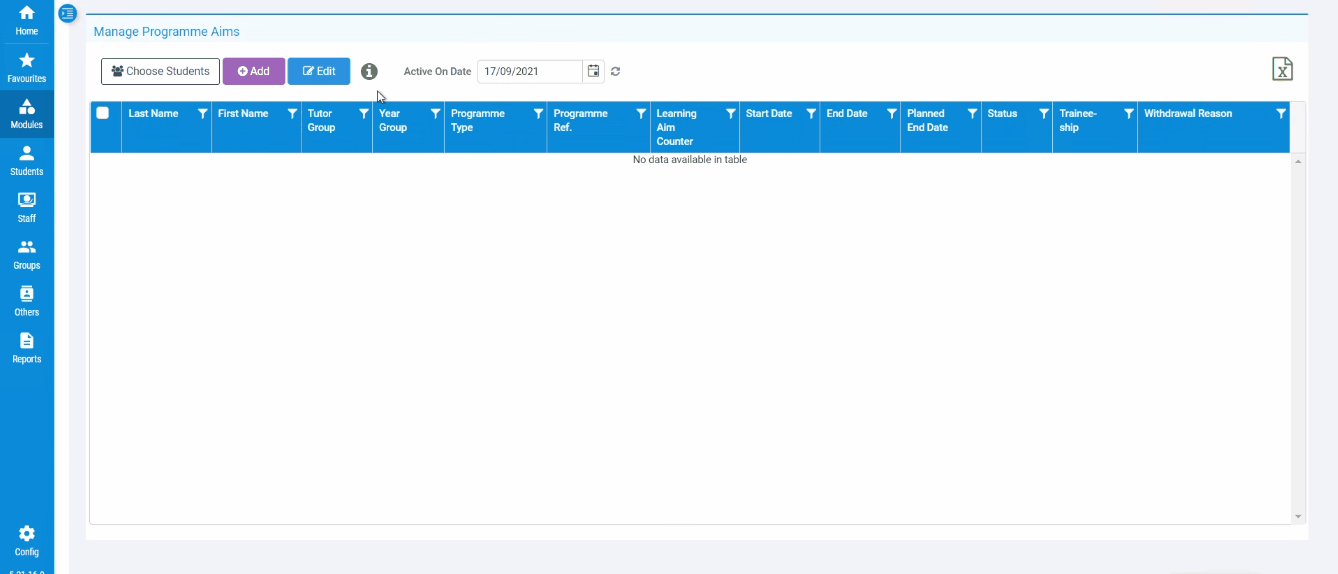 Config > Setup > Roles and Permissions
Permissions will have to be setup for access to this page but will be automatically added on Release to any Role that currently has Bulk Learning Aim Update Permission.

Click here for User Guide.