Config > Setup > Google Integration Config > Setup > Office365 Integration
Improvements have been made to both the Google and Office365 Integration pages.
The Staff Role Groups and Staff Subject Groups options have now been enabled and two new options All Students and All Staff added which will add/remove Students or Staff based on them being active on the current day.

The option to add a Suffix or Prefix to the Display Name for Staff and Students of up to 10 characters has been added, along with a Tick box for using a Different Domain.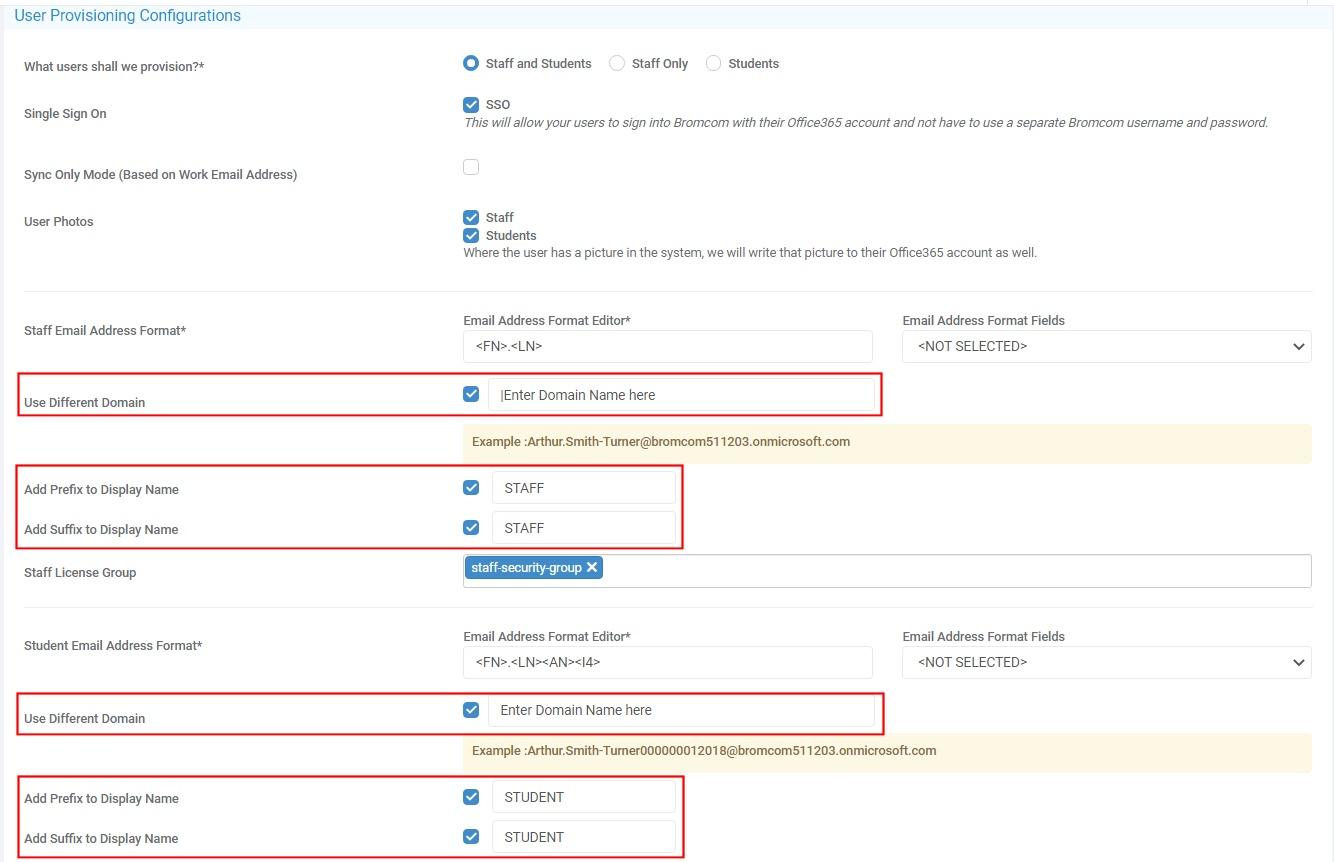 An Auto Sync option has been added to the top panel, when the box is ticked a Sync Time option will be displayed which can be changed, by default this is set to 2am.
A new panel for Classroom Provisioning has been added at the bottom of the page and has the option to add a Suffix of either School ID or Academic Year to the Classroom Name.
The option to Simulate the Sync for All of the Sync options User Sync, Group Sync, Calendar Sync and Classroom Sync has been added. Under each there will be a button for Simulation. When selecting a message will be given explaining this option will show all changes for Review only, it will NOT actually run the Sync.
The Intake Year and Admission Number has been added into the Dynamic field for Students.
A Sample CSV Template can now be downloaded when selecting either the Groups Sync or Classroom Sync options at the top of the page, followed by the Match Groups by CSV button, which will open a pop-up where the Download Template button can then be selected.

For the Google Integration only the G Suite Admin Console Action panel has been removed and replaced with a pop-up which displays when clicking the View Configuration Steps button.